Day 9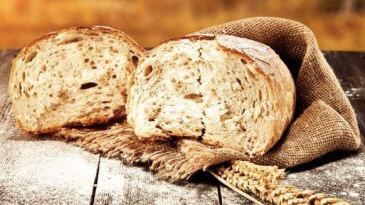 "Do not work for the food that perishes, but for the food that endures to eternal life, which the Son of Man will give to you. For on him God the Father has set his seal."
-John 6.27
How should we respond, when God stands over us and says, "Do not…"? If we choose to disobey, and still go ahead, won't it be terrifying, when we see all that we've worked for disappear before us, into nothingness?
In Feb 1991, I walked into then Vicar's office and informed Revd Soon Soo Kee that I was going to Australia on a postgraduate scholarship. He looked at me and said that he hoped I was not chasing after wealth and status.
On 27 Feb 2023, I bumped into a friend and ex-colleague, who retired last year as permanent secretary of a ministry. In April 2001, as I was leaving the SAF, he had said that he was disappointed I was pursuing a second career, instead of moving on to full time ministry.
God had used Revd Soon and the friend to prompt me to consider carefully what I was working towards. Their words didn't stop me from furthering my studies or starting a new career, but my motivation for pursuing them had to be correct.
In our personal pilgrimage of faith, Alister McGrath, in his book, "The Journey", wrote, "Fellow-travellers, past and present, are part of the gracious provision of God by which he enables us to achieve what he purposes."
God speaks to us personally, in different ways, not to chase after vain things – pride in our appearance or achievements. Instead, he invites us to work for "the food that endures to eternal life."
May we always follow Jesus, to constantly seek to do God's will and attain what's imperishable. God doesn't only say, "Do not…", he also says, "Do…"
Chee Kong 🙏