What is Alpha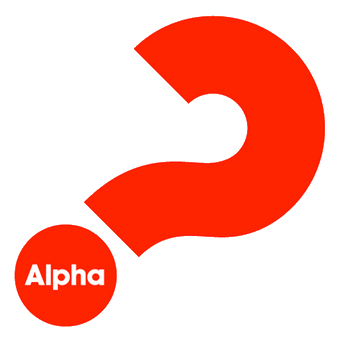 Alpha is a series of interactive sessions that freely explore the basics of the Christian faith. Explore faith and ask any question in a safe and friendly environment.
Who is Alpha for?
Alpha is for everyone, especially:
1. Those who are searching for the meaning of life
2. Those who are exploring Christianity and the Church
3. New Christians or Newcomers to Church
---
---
Dates: Every Thursday evening (7.30pm to 9.30pm), 14 July – 15 Sep 2022
Venue: Youth Room, #01-06, Diocesan Centre (1 Francis Thomas Drive, Singapore 359340)
Schedule (Every Thursday evening):
7:30pm 14/7/2022 Is There More to Life Than This?
7:30pm 21/7//2022 Who is Jesus?
7:30pm 28/7/2022 Why did Jesus die?
7:30pm 4/8/2022 How can we have faith?
7:30pm 11/8/2022 Why & how do I pray?
7:30pm 18/8/2022 Why and how should I read the Bible?
7:30pm 25/8/2022 How does God guide us?
9am-5pm 3/9/2022 (Sat) Alpha Weekend
– Who is the Holy Spirit?
– What does the Holy Spirit do?
– How can I be filled with the Holy Spirit?
– How can I make the most of the rest of my life?
7:30pm 15/9/2022 What about the Church?
Cost: It's free!
Register online: https://tinyurl.com/alphacoa2022
Enquiries: hambali.leonardi@ascension.org.sg