Day 18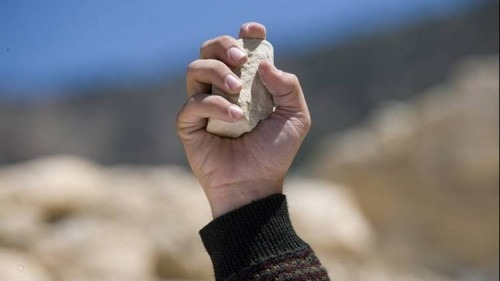 "Let him who is without sin among you be the first to throw a stone at her."
-John 8:7
Jesus could have done it. Of everyone standing amidst that self-righteous angry mob, He was the only One qualified to carry out the stoning. Yet He held His hand. But neither did He say no. Sin was sin and by law, this woman deserved death.
Yet instead of righteous judgement, came a soul piercing question: "Who is without sin among you? Cast the first stone." The elder ones, possibly already familiar with the condition of their own hearts were the first to leave. The younger men, filled with testosterone, eager for some violent action, eventually sobered up and dropped their stones.
One by one the crowd dispersed, leaving behind only the two of them. Jesus and the woman caught on the act of adultery. The sinful and the sinless. The convict, and the judge jury and executioner.
"Let he who is without sin be the first to throw a stone at her."
Some of us are the angry mob. We feel wronged by others. Our anger may even be justified. Perhaps we need to take a step back and ask: "Lord, what is my true condition?" We are not superior to the ones who offend.
Others of us are like the woman. We have made mistakes and now face the consequences of our sins. We feel judged by others. How can we carry on? See now the gentle face of the Saviour who says, "I do not condemn you. Go and sin no more."
Heavenly Father, have mercy on us sinners. Thank You that Jesus walked on earth to show us how to live. May Your Spirit illuminate the darkest recesses of our hearts and show us our true condition that we might repent and in turn extend mercy to others. In Jesus' name. Amen.
Shaun Foo 🙏