Day 29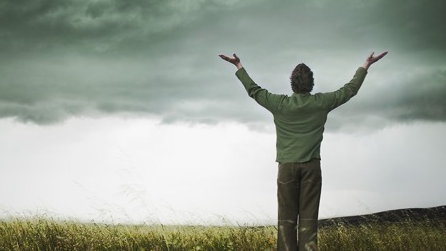 "Whom do I have in heaven but you? And with you I lack nothing on earth. My mind and my body may fail; but God is the rock for my mind and my portion forever."
-Psalm 73:25-26
Whom do I have in heaven but you? This question may sound like a cry to God in a situation of dire hopelessness.
My granddaughter, Zoe, became very sick the previous week. She cried to her mother, "Help me mummy" and even asked, "Why mummy?" It broke all of our hearts and I even cried out to God to let me take her place of suffering.
Last Tuesday night, I turned to Psalm 73. The writer asked too about how the wicked seemed to be prospering in the world while he and all believers did not have life as 'great' as the wicked seemingly do. Yet as he entered God's presence (v17), he understood that the wicked too will have their day and it will be horrendous.
And as I continued to be in God's presence, this question, "Whom do I have in heaven but you?" became not an expression of despair or hopelessness but an acknowledgement that God is my portion forever!
I prayed in that same manner of trust and declared victory in Zoe's life because I have my King and Lord in heaven and I will not be in lack or need here on earth. That night, I heard Zoe and her parents slept peacefully and from the next day onwards she was completely healed!
As we approach Holy Week, let us remember that Jesus' sufferings, death, and brokenness on the cross was not in vain. For from His finished work came Easter, and His power and authority is now given to us to appropriate in all our seemingly hopeless situations in life. He is all we need!
Ps Edward Zaccheus 🙏