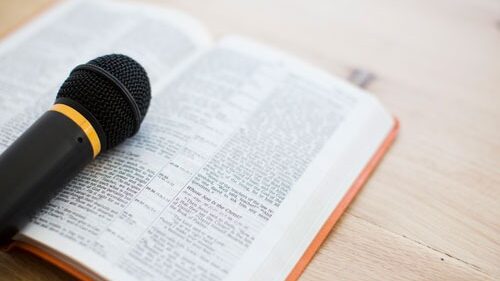 "Why, my soul, are you downcast?
Why so disturbed within me?
Put your hope in God,
for I will yet praise him,
my Savior and my God."
(Psalm 42:11)
Have you ever encountered people talking to themselves?
I remembered when the earpiece for mobile phones were first invented. I crossed paths with a stranger who using one to converse. But as it was night, I didn't see the earpiece and I was shocked to see him "talking to himself"! It didn't help that there were only both of us in that vicinity at that time! To me relief, I realized later that he was speaking on an earpiece.😄
We may find people who talk to themselves weird, but the bible urges us to talk to ourselves at opportune times!
When are these times?
In times of trouble: We shake ourselves out of our anxiety to trust that God is in control.
In times of doubt: We encourage ourselves to rise above our despondency to rejoice in the Lord.
In times of forgetfulness: We remind ourselves not to be overwhelmed by circumstances but hope in God's continued faithfulness.
In other words, we are to speak to ourselves intentionally using God's word which has power to encourage us and build us up!
May we this day not just read God's word but declare God's promises for our lives. Try it like the psalmist! You might be the God's instrument to speak to yourself today!
Have a blessed day🙏😄