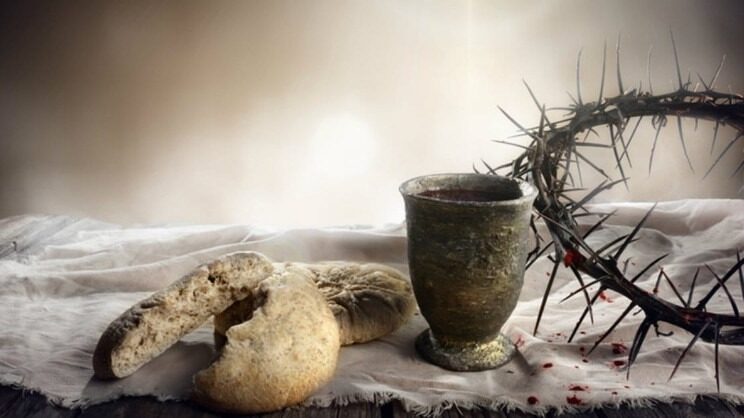 "A new command I give you: Love one another. As I have loved you, so you must love one another. By this everyone will know that you are my disciples, if you love one another." (John 13:34-35)
Today in churches all over the world, we celebrate Maundy Thursday. Maundy is an old English word derived from the Latin word meaning "mandate". This day we remember Jesus' command to us to love one another.
But loving one another is actually not a new command.
The Lord spoke to Moses way back in the Old Testament concerning the Israelites:
"Do not seek revenge or bear a grudge against anyone among your people, but love your neighbor as yourself." (Leviticus 19:18)
So what is new about Jesus' command to love each other?
The newness of this commandment comes in the form of both the pattern and the power of loving others now. We do not now love in our own strength but as Jesus does. What is new is that Jesus has now shown us his example and gives us the strength to fulfil it.
First the pattern. Our Lord tells us, "Greater love has no one than this: to lay down one's life for one's friends." (John 15:13) And he demonstrates this by going to the cross to pay the price for our sins. So our love for one another ought to extend to the degree of self-sacrifice.
This is very difficult to do. Often we are concerned about our own welfare and benefits. We are very reluctant to consider the needs of others above ourselves. We hate giving up our rights to our own status and privileges to serve others. All of us struggle with a selfish and self-centred nature.
Which is why we need the second thing: the power of Jesus in our lives. Our Lord doesn't just give us the mandate to love, but also the strength to do so too. He does this by giving us his Holy Spirit to enable us to love others with his love. We don't have to rely on our own ability but can pray to the Spirit to help us in our weakness.
▪️Is there someone in your life that the Spirit is calling you to love in a self-sacrificial way today?
For the first time in history, we are now able to fulfil God's new commandment! This is all because of Christ's work on the cross for us on Good Friday about 2000 years ago. The blessing of obedience is this: all peoples on earth will recognize us as Jesus' disciples… and be drawn to belief and trust in God as well.
Have a blessed Maundy Thursday🙏