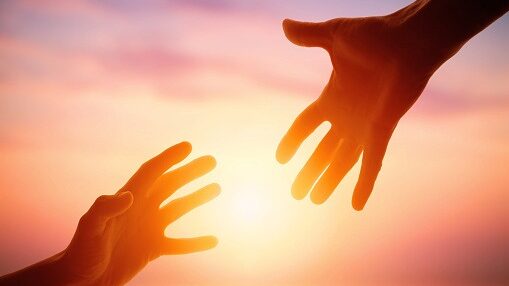 "We also know that the Son did not come to help angels; he came to help the descendants of Abraham. Therefore, it was necessary for him to be made in every respect like us, his brothers and sisters, so that he could be our merciful and faithful High Priest before God. Then he could offer a sacrifice that would take away the sins of the people. Since he himself has gone through suffering and testing, he is able to help us when we are being tested." (Hebrews 2:16-18)
"Do you know what I am going through right now?"
This question is often asked by someone who is experiencing difficulties in his or her life to a friend.
Yet what this person is asking is not whether the friend knows cognitively the facts of his troubles, but rather if the friend understands the depth of his suffering. This is because what we need during our times of pain is someone who can truly understand and empathize with what we going through.
And that is what God does.
Not only does God cognitively knows all things, Jesus became like us in every way. He became as humanly weak and vulnerable as us, even though He is God. He does this so that He can understand experientially what we going through and therefore be someone who can come alongside us.
In this way, Jesus' help for us is complete. Not only does He already accomplish salvation for us, He is also journeying with us through times of sorrow, darkness and pain.
Let us then fully trust in Jesus' saving help for us - not only in what He has done for us on the cross, but also in how He is providing comfort for us now.
Have a blessed day!🙏